The DOT Robot Vacuum Cleaner will be your best ally in the daily cleaning of your floors. In your home, office, commercial premises… any space can benefit from the advantages of the DOT Robot Vacuum Cleaner. Change your routine forever, just turn it on (manually or from your mobile/tablet via its app) and let it do the 'route' to achieve spotless results in a comfortable, effective and constant way.
Independent and efficient so that you can forget about this task forever.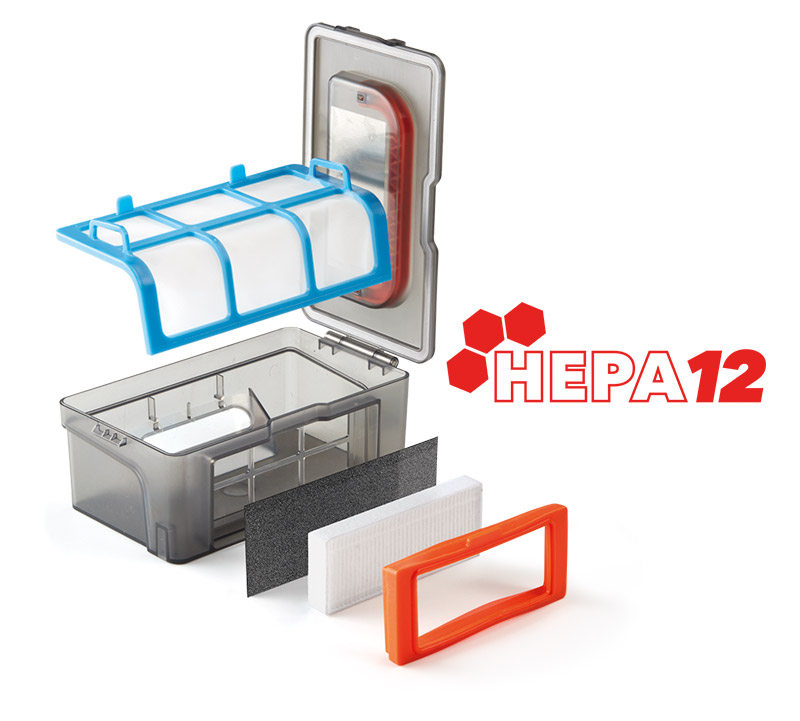 A robot vacuum cleaner like no other
State-of-the-art HEPA 12 filtration system. Retains even more particles
Double tank: Dust (for suction) + Water (for thorough cleaning with a damp mop)
Pet hair, crumbs, dust, dirt… cleans up anything that escapes the broom.
Returns to its charging station when needed
Creates a 'smart' route thanks to precise sensors and a gyroscope to anticipate obstacles
User friendly APP to control all cleaning parameters: set the time, choose the mode, start it, stop it… Whatever you need, instantly.
Optimises its operation. Learns with every use to get more done in less time.
Energy savings, by finishing earlier than other alternatives
Dust bucket easy to remove and empty. A robot vacuum cleaner with minimum maintenance
Remote control for those who prefer a more traditional, comfortable control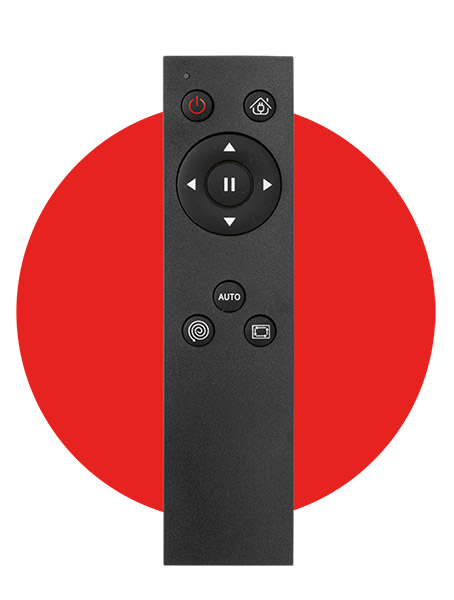 21st century cleaning
– Download the 'Smart Life' application
– Connect the robot and your device to the Wi-Fi network.
– Link the device
– You will have full control of the cleaning
A robot vacuum cleaner adapted to you
Compatible with Google Assistant and Alexa
Choose the route of your choice. Where it will start and where it will end
Automatic cleaning mode so you don't have to worry about scheduling if you don't want to
Edges function for difficult spaces
Set the time for it to start/finish cleaning so that you are not disturbed when you are in the room or resting.
Intelligent space mapping so you can clean a single room in your home, go over an area that has become dirty or that has a specific use.
In addition to vacuuming, it also includes a damp mop to keep your floors spotless.
With all the accessories you need
Remote control (batteries not included)

User manual

2 spare side brushes

1 additional HEPA 12 filter

1 Cotton filter

1 Mop cloth

1 Water tank

1 Dust collection bucket

1 Cleaning brush
Technical specifications
Name: ROBOT VACUUM CLEANERModel: DOT
Net weight: 2 Kg
Diameter: 32 cm
Height: 7.8 cm
Battery: Lithium 4400 mAh
Voltage: 7.4 V
Power: 15W
Dust collection bucket capacity: 600 ml
Water tank capacity: 200 ml
Charging type: Automatic charging/manual charging
Cleaning mode: Automatic cleaning. Fixed point cleaning. Edge cleaning
Time to full charge: 4 to 6 hours
Working time: About 90-110 minutes