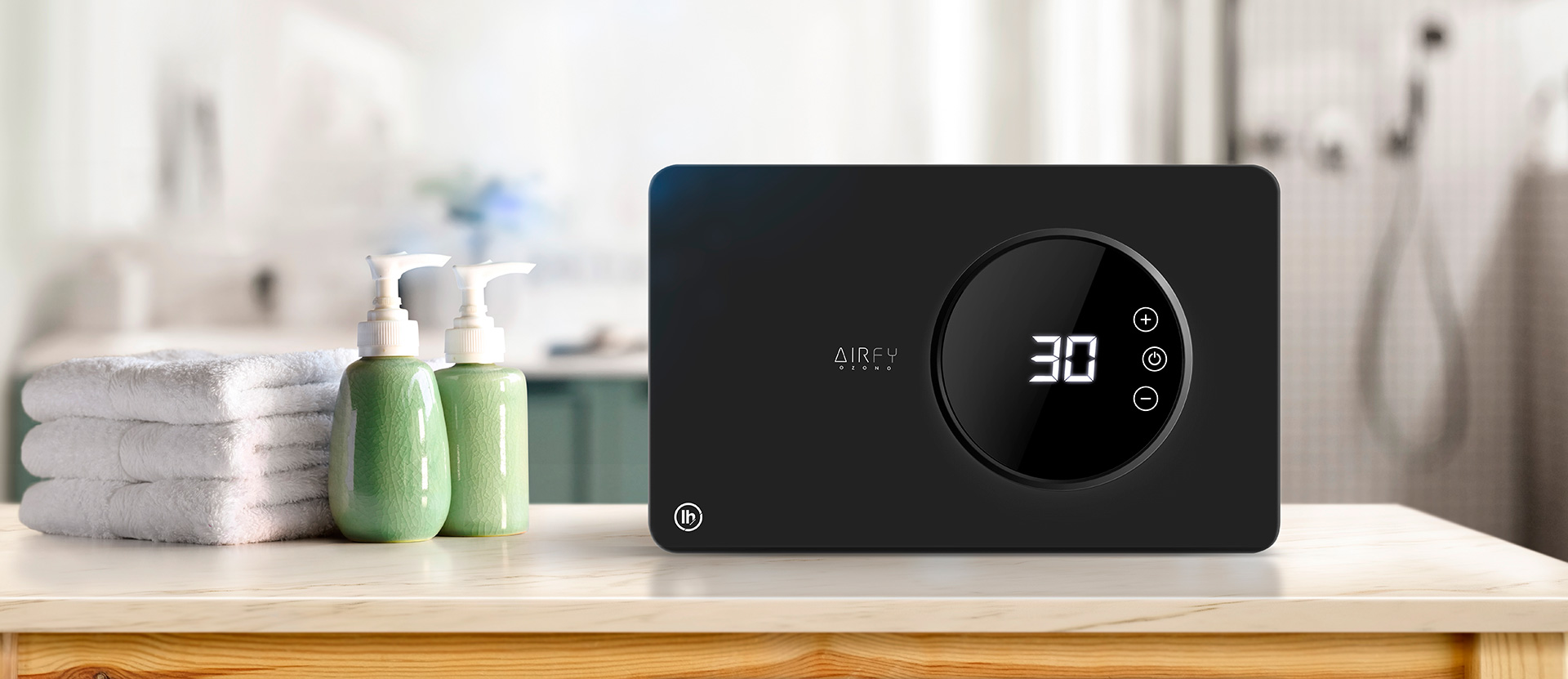 AIRFY: OZONE GENERATOR AND WATER TREATMENT
Clean air without leaving the house.
With the AIRFY Ozone Generator by Lufthous® it's possible
A device designed to purify air and water by avoiding harmful elements and purifying the environment.
It works with ozone (the best natural purifier according to the experts), so it does not pollute and does not use any type of pollutant or chemical agent.
Get the best results with the Airfy Ozone Generator.
BENEFITS AND ADVANTAGES OF OZONE
Lower rate of discomfort.
Enrichment of the environment.
Deodorisation.
Hygiene.
Helps customers to stay longer in clean premises.
Helps to increase work performance.
Better food preservation.
It is a powerful ecological cleaner.
Cleans, causing the elimination of harmful elements.
Eliminates all types of odours in the environment and water.
It increases the clarity of the water and filter performance.
It's effective.
Greater wellness avoiding the harmful effects of chlorine in the long term.
It is a compound that cannot be stored or transported so it must occur at the site of application by generators.
Neutralise the environment.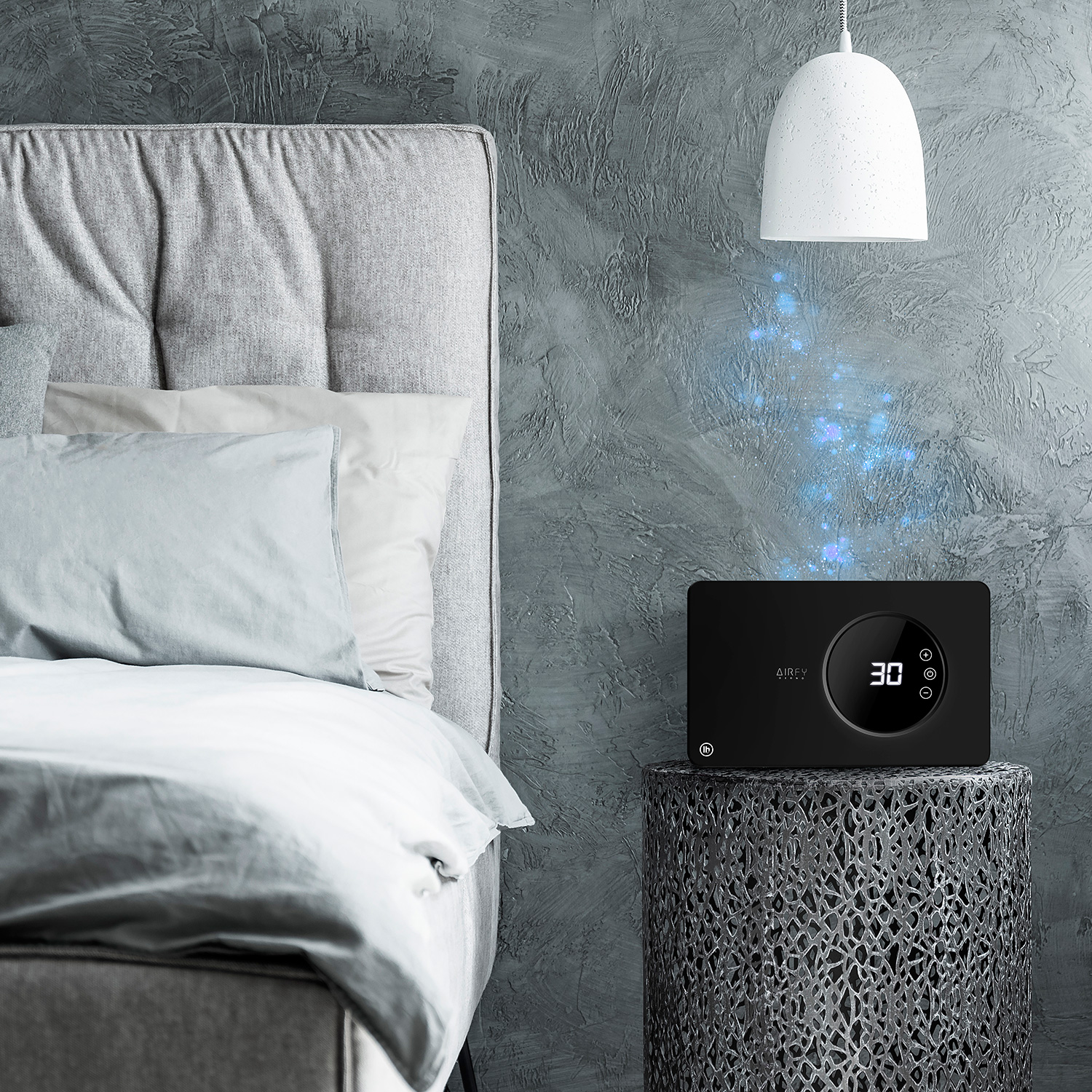 PROPERTIES OF THE USE OF OZONE
Nos protege de:
Anti-harmful particles
Anti-pollen
Anti-dust
Anti-odour
Anti-dirt
Anti charged environment
THE IMPORTANCE OF OZONE IN WATER
– Thanks to the Airfy ozone generator, you will not only improve the air of your home, but also the water you use, whether for domestic or personal hygiene purposes.
– You can also use the ozone treated water to clean your pets, care for your plants or wash your food.
Examples of some of its applications:
We advise using one of the filters for food practice, and another for hygiene.
ZONE OF APPLICATION
TIME
BENEFITS OF OZONE
Fruits and vegetables in water.
 10 to 20 min.

Sanitise, breaks down agrochemicals, fertilizers, prevents consequences and prolongs the freshness of food

On the skin, beauty, water bath.

 20 to 30 min.

The water with ozone removes dirt from the skin pores, providing greater comfort etc.

 20 to 30 min.

Keeps them clean and ensures hygiene and avoids skin discomfort

 5 to 10 min.

Water with ozone can be used as a cleaner for clothes and saves water

 

Mouthwash, glass of water.

 10 to 15 min.

Improves mouth hygiene, avoiding bad breath and tobacco smell. It reduces discomfort when cleaning your teeth, and helps to care for it.

 10 to 15 min.

Cleans baby products such as baby bottles or baby toys.

Elimination of bad smells from kitchen, WC, rooms, etc.

 20 to 30 min.

Ozone immediately eliminates unpleasant odours
THE NEW HYGIENE AND CLEANING SOLUTION. The latest in cleaning and sanitising technology.