MULTIFUNCTION OZONE AIR SLIM
"There are a lot of people who suffer from respiratory problems, caused by allergies and asthma. This may be due in large part to the environment that surrounds us, being able to influence the temperature, contamination or other factors.  
From time immemorial, there has been nature responsible for imposing these conditions to human beings, impacting directly on the atmosphere created in our homes. Considering the fact that we spend much of our life in enclosed spaces, this question can be somewhat disturbing. But, what if I told you that it is now possible to control the dirt in the environment that surrounds us? Breathing clean air, free of negative particles in these small spaces is now a reality thanks to Lufthous. 
With MULTIFUNCTION OZONE AIR SLIM I was able to personally discover the innumerable advantages of this device, coming to the final conclusion that it is one of the most compact and efficient air purifiers on the market. This instrument is a huge technological advancement that helps to remove contaminants, fumes, particles and other elements in suspension.
Thanks to the ozone cleaning properties, this device is the perfect complement to your home. In addition to presenting great help for people with respiratory problems, skin, etc., it provides a clean environment that benefits you. 
Lufthous thinks of solutions for you and makes them possible thanks to its team of experts and professionals. Without doubt, it is a company that maintains a close and exquisite relationship with its users, and that in the end, you can see the results. Once again, thank you for your trust."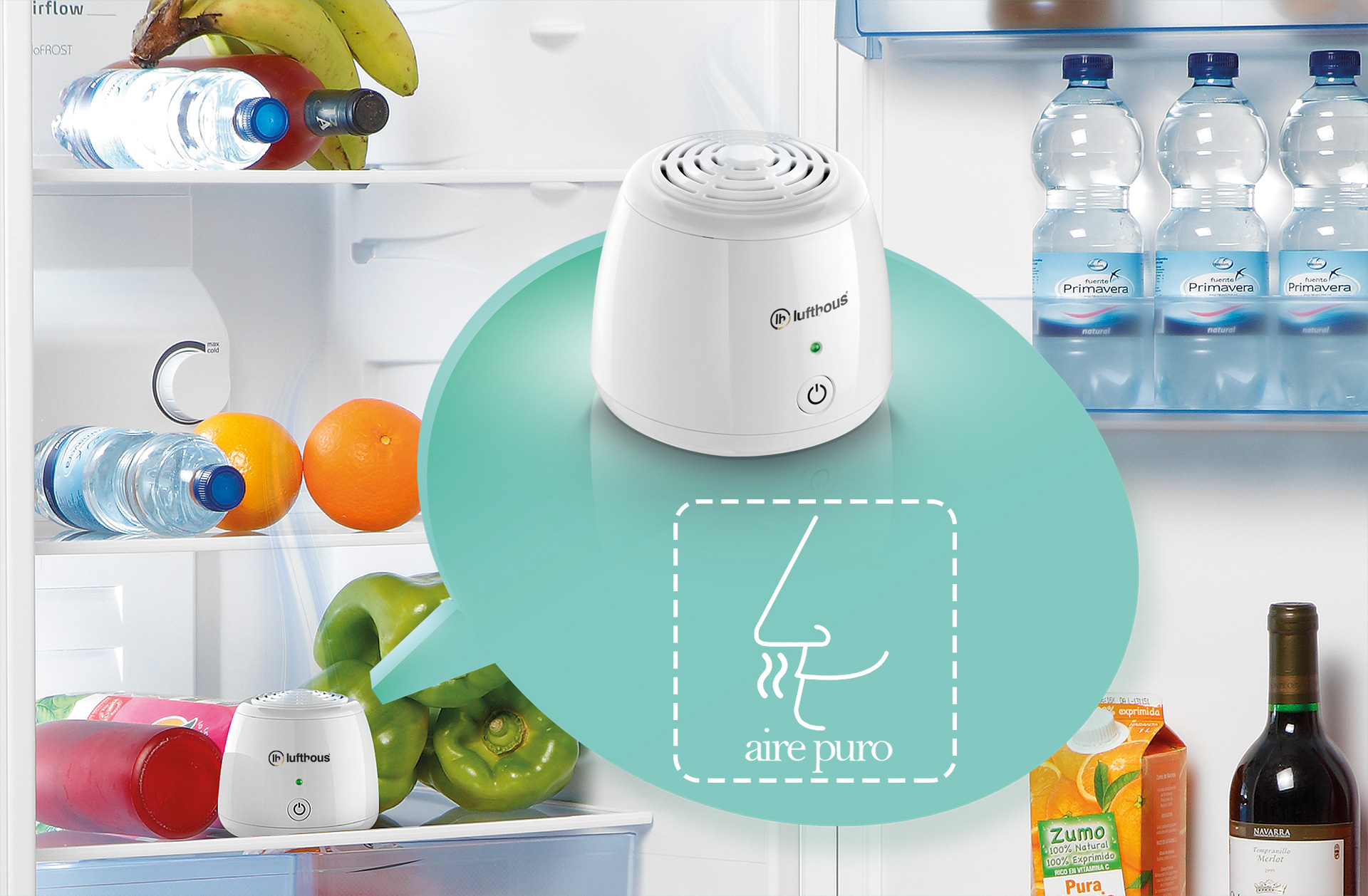 – Cleaner air in your home: This is the right device to help keep the air in your home clean and without elements in suspension. Forget about other systems that use chemicals.
– The benefits of ozone: Ozone is a natural component that can help destroy elements in suspension, contributing to the prevention of discomfort for the organism. 
– A product designed for your home: Its versatility makes it possible to use the device in different places in which bad odours and elements in suspension normally proliferate (cabinets, shoemakers, bathrooms…).
-Technology and design: Easy to carry and easy to use in any corner. Stylish and tasteful design for your home.
– Simple and innovative functionality: This appliance can be operated from batteries or by connecting to electrical supply through a USB cable.
-Helps eliminate: Food odours, cigarette smoke, chemical odours, pet odours, humid and fungus, bad odours in bathrooms, dressing rooms, kitchens, bedrooms, mites and other elements in suspension.
TECHNICAL DATA
Voltage: CC 5V

 

Energy consumption: 0.5 W
Ozone output: 3 mg/h
Anion output: 5 * 105 PCS/cm3
Net weight: 0.15 kg.
Material: ABS plastic
Space in which it works: ≤ 0.35 m3
Product Size:

 

Φ94*H95mm