HYDROWATER NATURE CYCLONE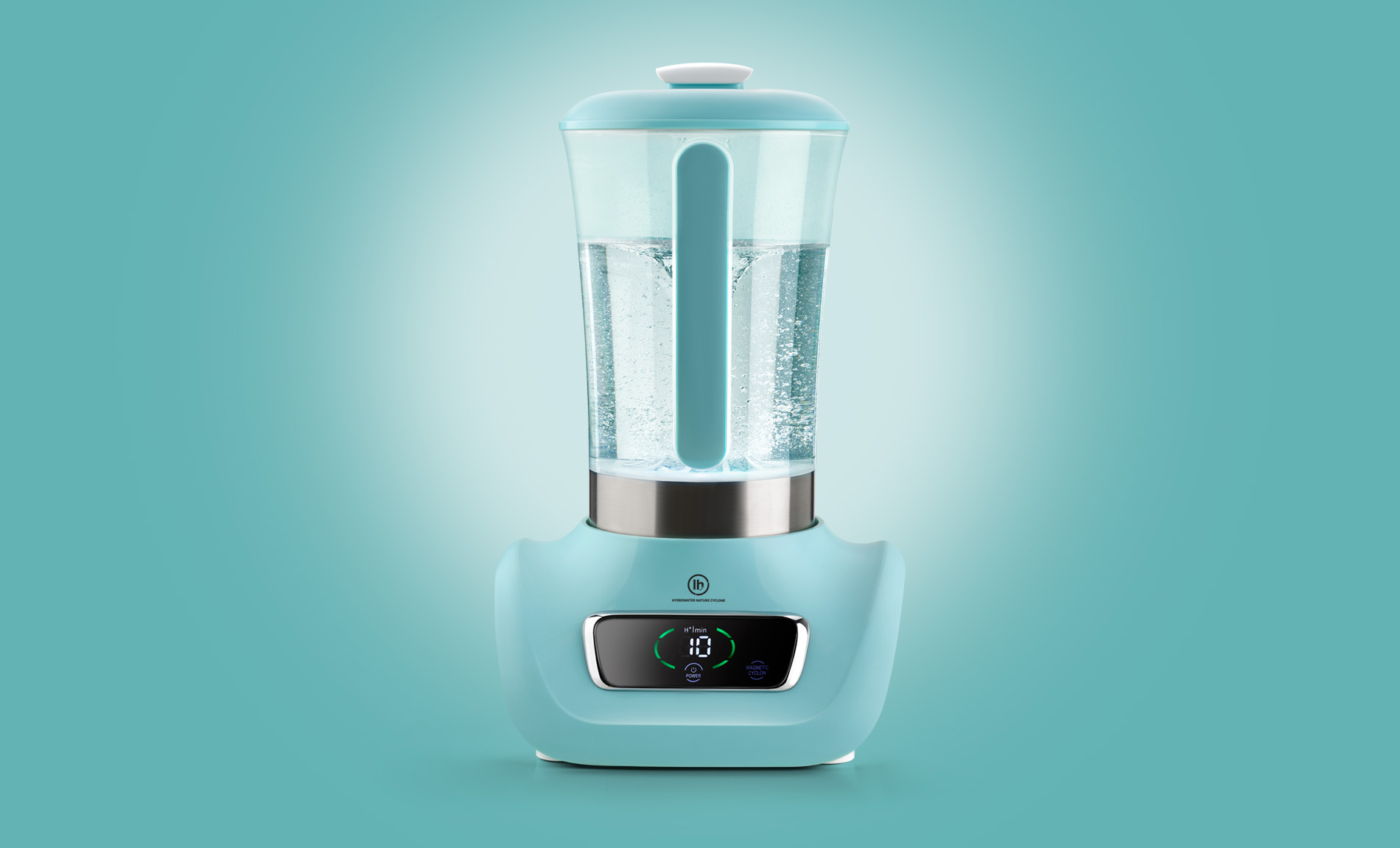 Hydrogen is an important natural antioxidant. Thanks to current technological advances, we can apply it to the water we drink, helping maintain our welfare. 
In this way we help to regulate our pH, encourage the elimination of free radicals and help to reduce oxidation level. 
Hydrowater Nature Cyclone is designed to provide you with an unlimited supply of hydrogenated water, to provide your daily hydration.
Takes care of oxidation and the premature wear with the latest innovation by Lufthous®.
Your well-being is our highest priority.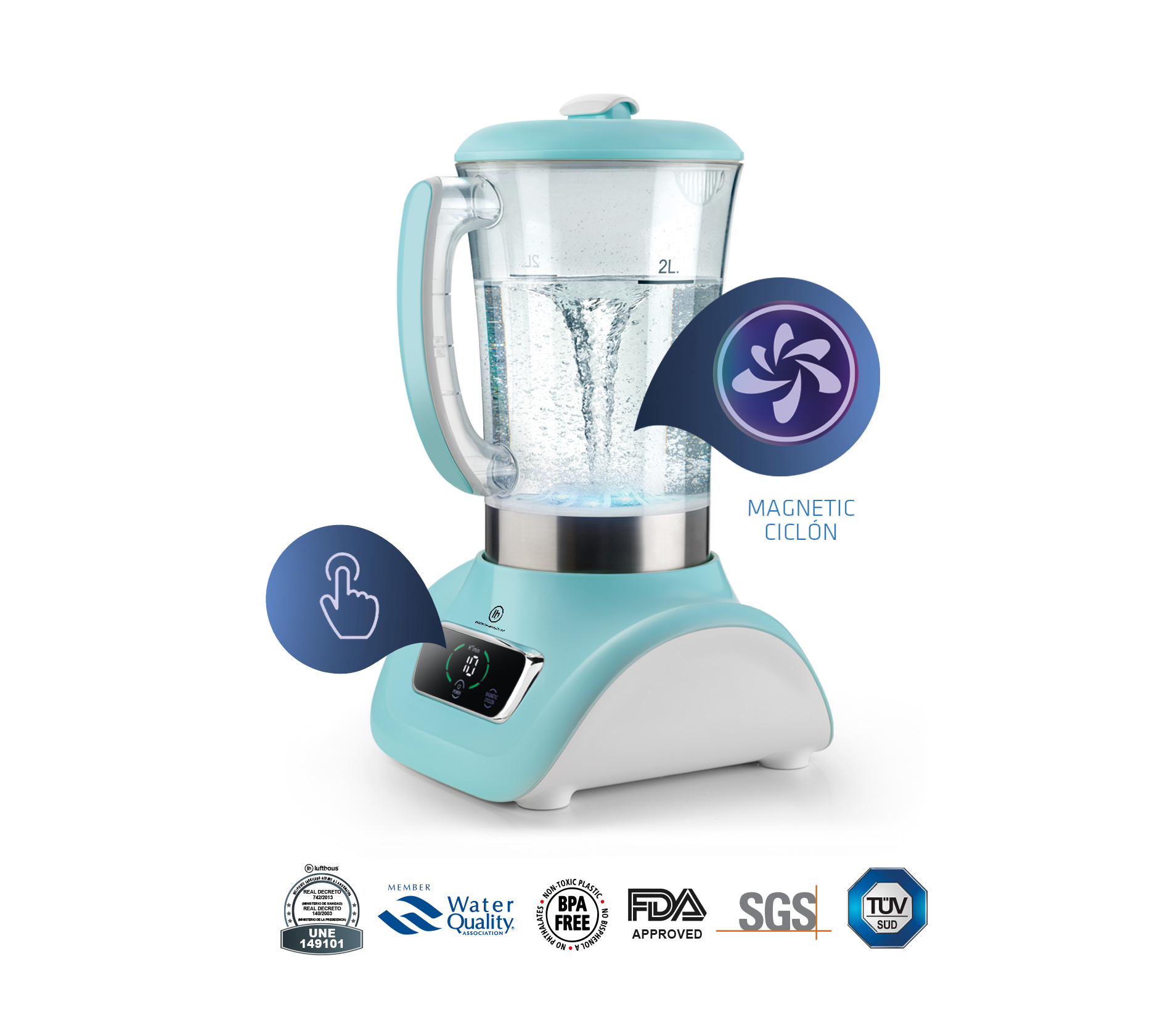 Model: Hydrowater Nature Cyclone.
Net weight: 2.5 kg.
Power: 15W.
Dissolved H2: Between 800 and 1100 ppb depending and quantity and quality of the water.

 

ORP:

 

Up to -450 mV depending on water quality.
Capacity of the pitcher: 2.000 ml (usable capacity).
Recommended type of water: Low mineralisation waters, purified waters, osmotic waters (RO), 20 ppmm-300ppmm.

 

Max. hardness: 20H°
Acoustic function: Beeps to signal the end of cycle.
LED lighting
Magnetic cyclone: Cyclone for 10 minutes.
Control Panel: Touch control
Screen: Indicates cycle times.
Ambient humidity: +25º C, humidity 80%.
Ambient operating temperature: 5 – 45º C.
Temperature of the water to be treated: 5 – 38º C.
Product measurements 210 x 240 x 410 mm.
Pitcher size: 180 x 235 x 305 mm.
Box size: 302 x 356 x 355 mm.
After years of work and effort, we have proven to be a benchmark of innovation, commitment and quality.
Each of our products is the result of numerous research and conscientious field work. Only then, we can guarantee that you enjoy fabulous benefits and advantages in your own home that we could only dream of before.
All this wouldn't be possible without your trust. Thanks to you, our project grows and moves in the right direction.
What is our main objective? Your satisfaction. For this reason we thank you once again for the support and trust you have placed in each of our projects.
To a future together. To a better future.