UNIQUE DESING MODEL SOFA BED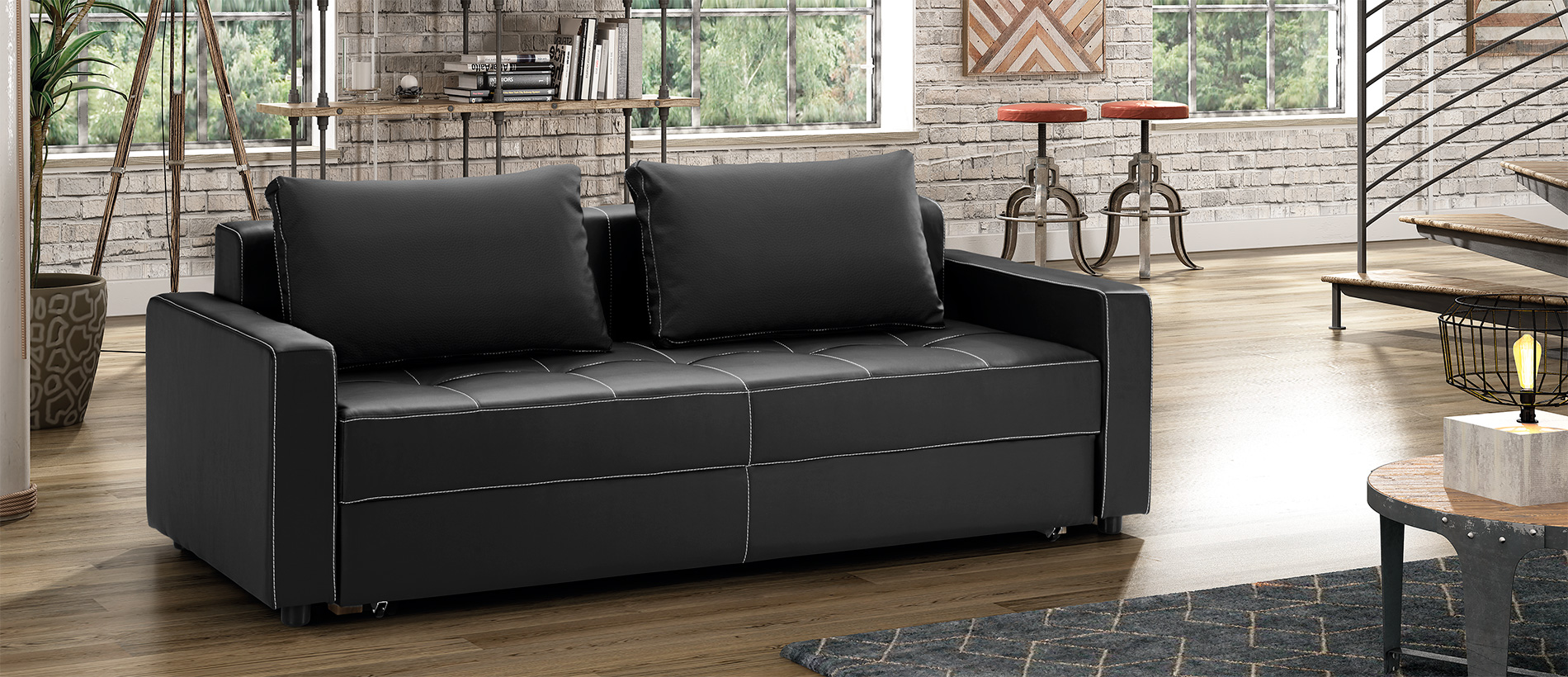 Home; that precious sanctuary in which we spend much of our time, where we rest and recover strength. That comfortable corner where we relax after a hard day of work; either by reading a book, or by disconnecting while watching TV. We all feel devotion for our home … and LuftHous is the specialist brand in making your home an even better place for you. 
For some time now, we have been working to offer the best innovations in the domestic sphere, always keeping in mind the different trends in the world of decoration and interior design. A good proof of the commitment that LuftHous maintains with the quality and the avant-garde nature of its products is the new unique DESING model sofa bed.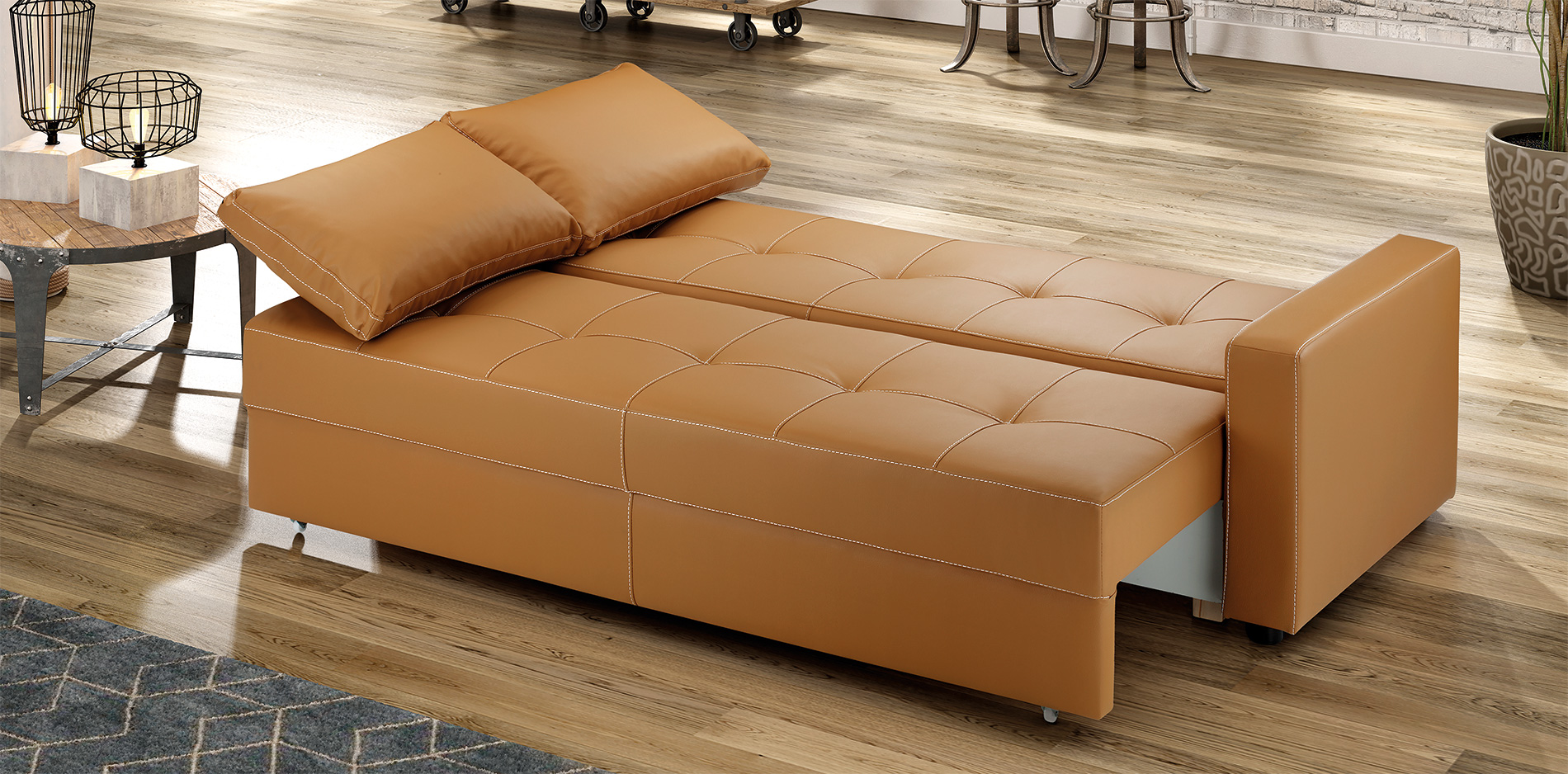 Choose elegance and exclusivity for your home: Its modern and sophisticated style will turn your living room into a more comfortable place, adapting it according to the colour that suits you best (pistachio, orange, black, red, white, navy blue, etc.). 
Your guests will be fascinated when they observe the subtlety of its details, its stylized lines, the homogeneity of its structure, its upholstery and soft textures…
Unique and avant-garde in each of its details: There is no doubt that this is a star product; unique and attractive, but also made with the best materials. It is a hard and sturdy piece of furniture, while also being very practical. LuftHous has created a sofa bed that surpasses all expectations, and manages to satisfy the most demanding needs. In addition, the quality of the raw materials endow this product with a long life. The years will pass, and your furniture will continue to maintain its main qualities and all its benefits.
The best rest for your body: Its eliocell-based compound is the ideal to offer the best rest, and today, the results of our work speak for themselves.
Original pull out design: Gain space and comfort; with just a simple movement, you will transform your sofa into a 140 x 180 bed, as easy as that. Become the best host and offer your family and friends the best comfort, always with the guarantee offered by the Lufthous brand.