Matching luggage BUS&PLANE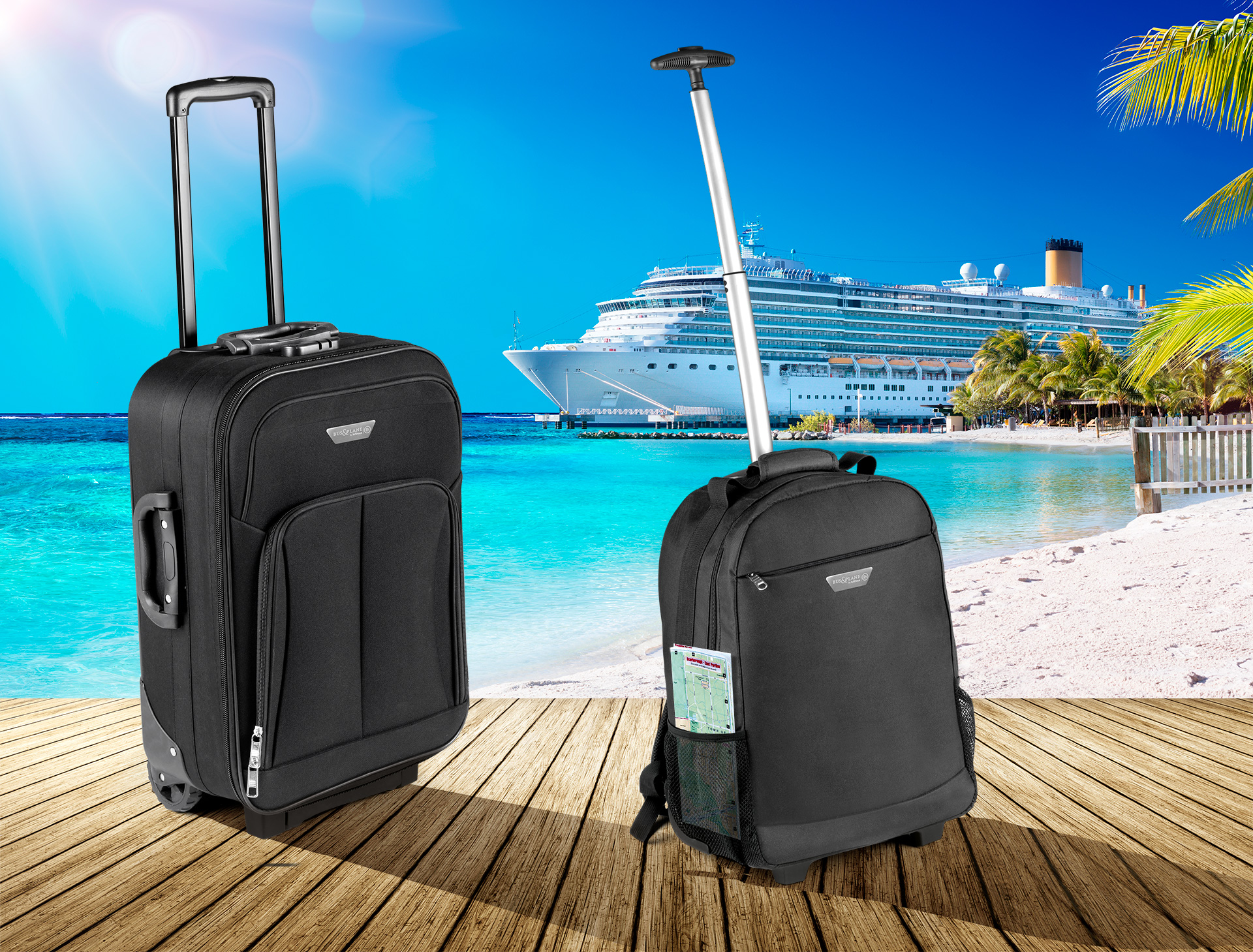 Travelling is undoubtedly an enriching and enjoyable experience, and for that reason, it is crucial that the procedure that involves making a flight by plane, a trip by bus or a train trip is as comfortable and simple as possible.
At LuftHous we think of you, and for that reason we are happy to present you with a product that will become an indispensable companion in each of your trips; We are happy to present the new matching luggage LUFTHOUS BUS & PLANE.
GENERAL CHARACTERISTICS
Elegant and sophisticated design based on 600D polyester, to offer the best protection and security to your belongings. 
Firm grip wheels for easy mobility.
The BUS & PLANE matching luggage consists of two high quality suitcases:
– Suitcase for aircraft with 20" wheels (measurements 37 x 23 x 55 cm)
– Convertible backpack with 16" wheels measurements: 35 x 15 x 53 cm (Suitable for hand luggage)
AIRCRAFT SUITCASE
Wide and with zippered pockets.

Ideal compartment for garments or other delicate objects such as laptops or electronic devices.

Lock system with padlock to guarantee maximum security for your belongings.

With removable handle.
CONVERTIBLE BACKPACK

 
It transforms into a trolley to facilitate transport.

Wide and with numerous compartments.