SELF-SUNCLEAN MATTRESS WITH TECHNICAL FABRIC WITH HYGIENIC, anti-virus and antibacterial properties, repels dirt.
Fully beneficial for well-being, it is made with totally anti-allergic fabrics, with antimicrobial, antibacterial and anti-fungal treatment.
It breaks up the contaminating particles when it comes into contact with UV light from the sun
SILVER ION TECHNOLOGY APPLIED TO THE MATTRESS
Repels dirt
high degree of liquid repellency
THE FABRIC PREVENTS THE MATTRESS FROM STICKING
REMOVABLE ZIPPER
PROFILED CORE, Valid for articulated beds
A FABRIC THAT IS ALWAYS DRY AND DIRT-REPELLENT
Why do some surfaces get wet and others don't?
Because the cohesive force, which is the interaction between the molecules of the liquid, makes the drop take on a spherical shape and prevents contact with the surface, is greater than the adhesive force.
Thanks to this type of fabric, any undesirable element is prevented from penetrating the next layers of the mattress, it repels liquids and the antibacterial fabric takes effect.
Why is the mattress cover removable?
The reason is very simple, the objective is to facilitate the cleaning of the mattress, just by exposing the cover to the ultraviolet light emitted by the sun (sunlight) just by opening the window of your room, the properties of the fabric will take effect.The UV light activates the sanitizing cleaning function.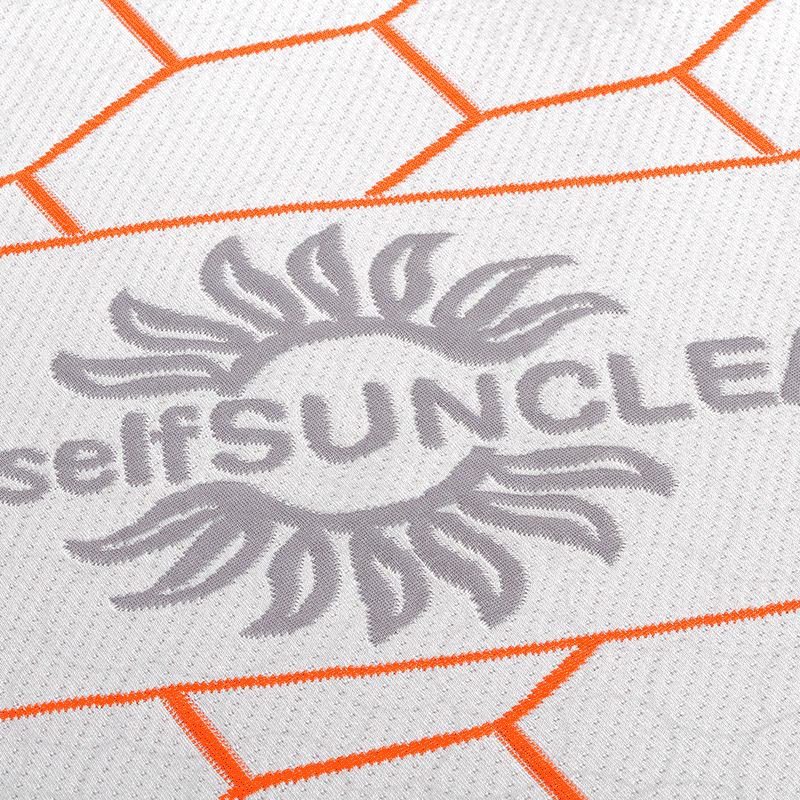 Photoactive effect of SELF SUNCLEAN FABRIC without being exposed to direct light (left) and when exposed to the action of light (right), the print appears Photochromic
The value of A represents the value of antibacterial property of the sample to be tested, and is interpreted according to the following table (below 2 is not considered significant antibacterial property):
HOW DO SILVER IONS WORK?
Silver processing
The silver ion locates the bacteria through the moisture and deactivates it.
1 – Bacteria
2 – Humidity
3 – Substrate with silver ions
MODE OF ACTION OF SILVER
 4 – Bacteria
5 – Silver Ion
Revolutionary anti-microbial technology for long-lasting freshness and protection proven safe against unwanted bacteria that produce unpleasant odours.
Offers an antibacterial finish
Delicate to the skin and dermatologically tested.
"OEKO-TEX Standard 100"
Excellent washing durability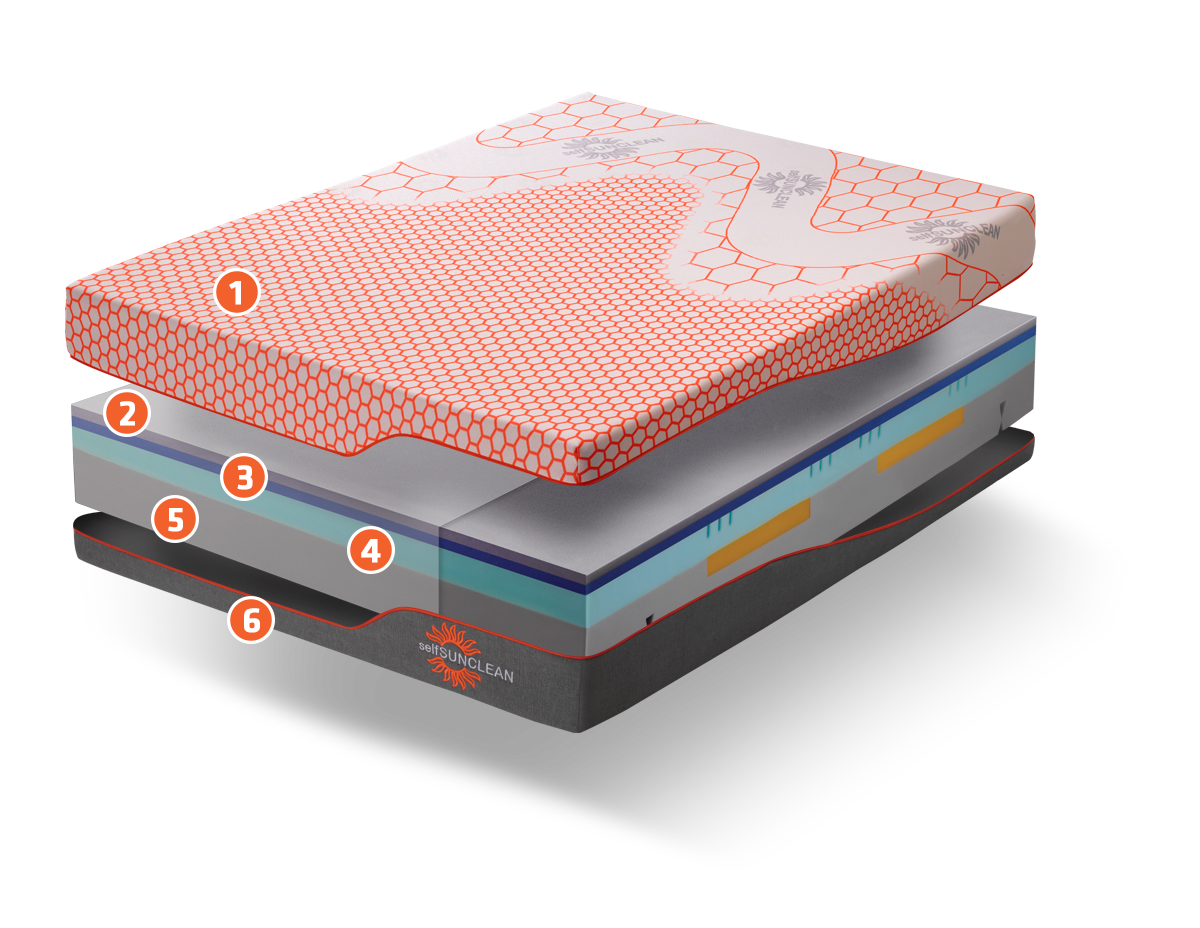 COMPOSITION MATTRESS
 +- 27 cms
1 – 500gr self SUNCLEAN fabric
2 – Inner sleeve
3 – ViscoGraphene
4 – Enerflow (maximum absorption)
5 – Specially profiled core, with different rest areas and reinforcement in the areas of greatest impact
6 – Non-slip fabric
Embroidery on the removable cover. Removable zipper
Valid for articulated beds